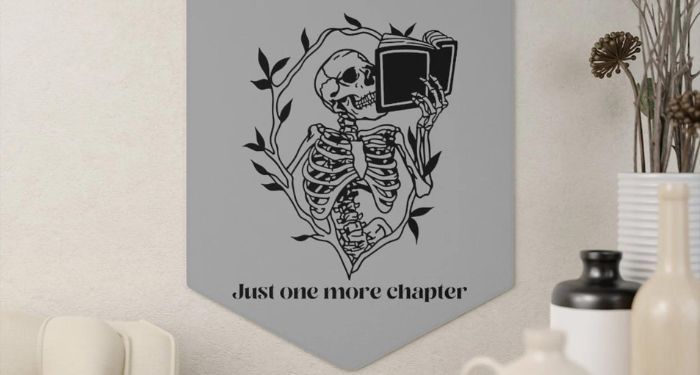 Book Fetish
Ah, Reading Monsters!: Halloween Book Decor
This content contains affiliate links. When you buy through these links, we may earn an affiliate commission.
It may still be September, but if you're a Halloween girlie like me, it's never too early to start filling your home with ghosts, witches, vampires, and cobwebs. And the best seasonal decorations are obviously bookish! If you're looking for festive items that celebrate your love of both reading and all things haunted, this Halloween book decor is for you.
Paranormal bookshelf displays! Adorably scary wall art! Cozy and creepy candles and pillows for your reading nook! We've got Halloween book decor to bring a touch of holiday magic to every room in your home. And honestly, most of this stuff is cool enough to leave on display all year long.
A hot tip for decorating with what you've already got at home: Pull out your most frightening horror novels and books full of witches and ghosts, then stack those books around to show them off. You can find tons of fake book stacks on the internet painted with Halloweenish themes, but why bother when you've got the real thing right on your bookshelves? Artfully displaying your own seasonal reads isn't only free and easy; it's also a great conversation starter and a way to celebrate your favorite books full of thrills and chills.
---